Gently 45' Low Bridge
The Gently 45' Low Bridge is the definite proof that Serious Yachts can make your dreams come true. This ship was completely designed to a customer's specifications. The client dreamed of a luxury yacht that would carry him to normally inaccessible places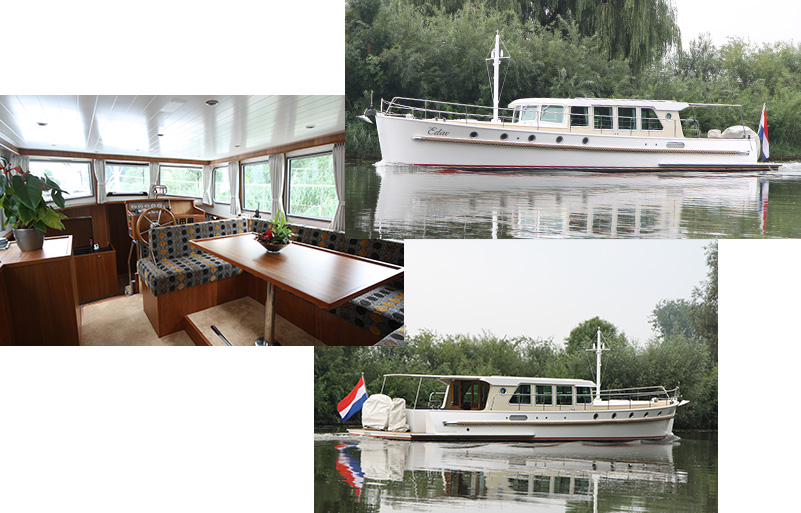 Whether you're sailing the Amsterdam canals or exploring areas that other ships can't reach: with its air draft of 2.2 metres, there aren't many places that can keep out the Gently 45' Low Bridge. Our greatest challenge? To combine the low height with an optimal use of space in this 14-metre yacht's interior.
Length / Width / Draught

14,00 / 4,55 / 1,20 m.

Material

Steel

Engine

Vetus Deutz DT66, 170 hp

Diesel- / Drinking water

2.500 / 1.000 liters
Cabins

2 (4)

Displacement

24.000 kg

Top speed

9 knots

CE-certification

B

Floor plan Gently 45' Low Bridge
---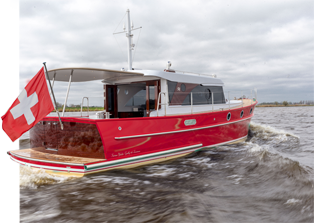 Build your own
Has this yacht inspired you, but you would like to add your own twist?
Be inspired
Gently 45' Low Bridge
Are you interested in this yacht and wish to hear more about all the options? Are you curious about the costs involved and would like to review more specifications?